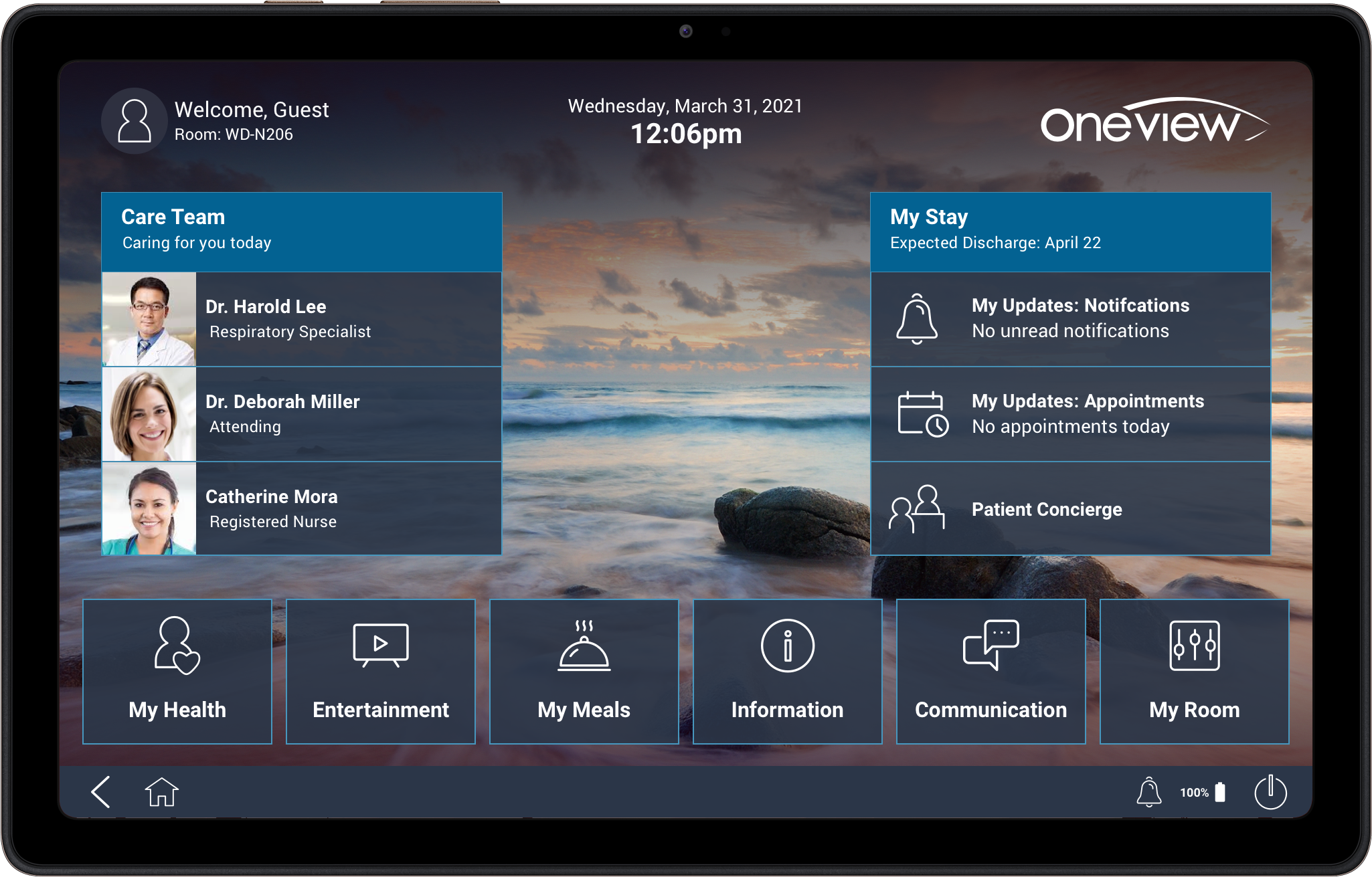 A better care experience is faster, easier and more economical than ever with Oneview Healthcare's new ISO 27001 certified cloud-based
Care Experience Platform (CXP)
Oneview's CXP Cloud Enterprise integrates communication, education, entertainment, and other patient comfort features in an easy-to-use solution that improves the care experience for patients AND families and caregivers.
Deployed in Microsoft Azure cloud and fully-integrated to the Electronic Health Record and other hospital systems, ISO 27001-certified CXP Cloud Enterprise offers the security and scalability required by healthcare enterprises, while being faster, easier and more economical to implement and operate.
CXP Cloud Enterprise is suitable for healthcare organisations from community hospitals to the largest Integrated Delivery Networks. Whether it's new construction or existing facilities, pediatric or adult, CXP Cloud Enterprise has got you covered.